Zombie Shadow Box
A Shadow Box is a deep frame that people put objects into rather than flat pictures. In this case, I have built zombies breaking theough a boarded up window. Rather than sit omn a shelf, this model kit is meant to hang on the wall.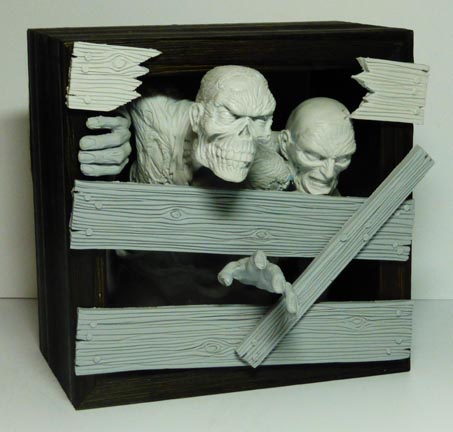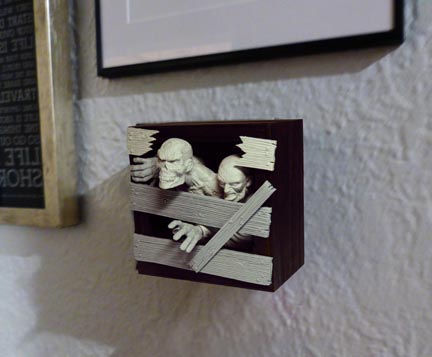 Each kit comes with an actual shadowbox, complete with the hardware inserted into the back that you will need to hang it. All you need is a couple screws.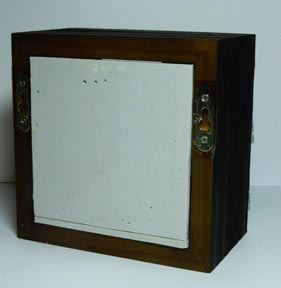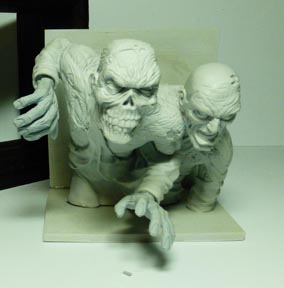 The box is a 6 inch square and 3.5" deep.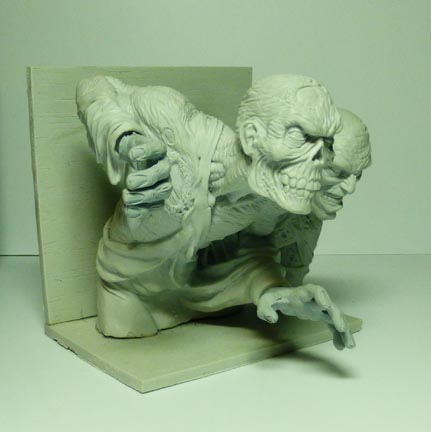 The kit comes in 11 resin parts.